Proceeds from orca adoptions support ongoing education, research and public outreach on behalf of the Southern Resident Community of killer whales.
---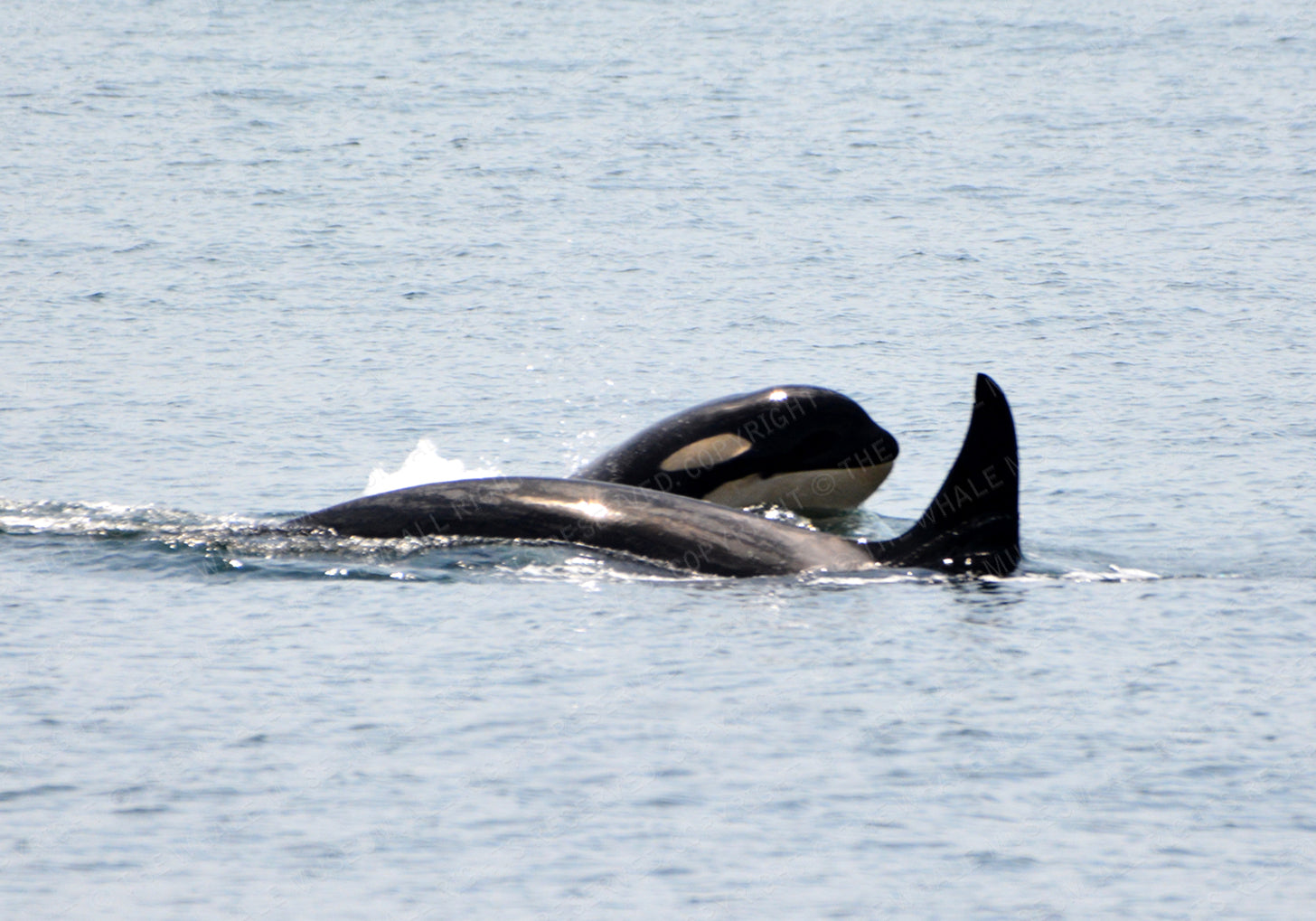 Magic is a word often used to describe an orca encounter. Since all members of this family group have a name that begins with the letter M, Magic was a favorite. His mother is Muncher (L-91) and his grandmother is Marina (L-47), presumed deceased n September 2021. Magic's uncle is Mystic (L-115) and his aunt is Moonlight (L-83). 
A one-year symbolic orca adoption includes:
A personalized adoption certificate with a 3" x 5" photo of your whale.
A personal biography of your whale.
A genealogy chart.
A 16-page informational booklet about the Southern Resident Orcas.
An annual subscription to our Cetus newsletter.
Monthly orca updates delivered via email.

A one-year Whale Museum individual membership.
Eco Friendly adoption delivered via email includes personalized desktop certificate, Orca Sound Clip (patch, bumper sticker and 16-page Southern Resident Orca booklet not included).
See what is included in Email (Eco) and Family or Classroom packages! Just change package & delivery options below.
All prices reflect shipping. Packages ship within 5 business days.